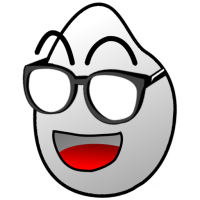 It is quite easy to find Japanese texts on the Internet. However finding texts with both furigana and translation is extremely difficult.
Books for children hardly use any kanji, language textbooks can be boring and tend to focus on practicing certain grammar patterns rather than presenting the "natural" Japanese used by native speakers.
Nippon Talk provides a fun and efficient way to make progress in Japanese: with articles treating about various topics you will finally find some material you actually enjoy reading and do want to understand.
All of our texts come with English transcripts as well as furigana for each kanji pronunciation.
They are written by a native speaker, the Japanese used is exactly the same as the one you could hear in the streets of Tokyo.
The website is also compatible with "mouse-hover translation" plugins like Rikaichan or Rikaikun in case you want to check the meaning of particular words.
Donations
We provide all of our content for free, however there are hosting costs we have to pay to keep the website running.
If you appreciate our work and want to keep this project alive, you can support us by making a donation. Even a small amount is appreciated!

(by Paypal)
You can also donate bitcoins:
BTC    1BT9CykZ3LpJo9nv1V66onR2wgPhtYscsS
LTC    LPo5r4AyvmP4iqcfjuKNZPyYma3a36YgXr
PPC    PXazj9n4ZLMpzpjH7BRvh2bJ4g8JBgxFdi
DOGE   D5CX6cYWru2HWBLV2NhfvDbmtNmhCaEkfD
Contact
If you have any question, inquiry or comment, we'll be happy to hear it!
You can contact us by email:
contact [ at ] nippontalk.com
Copyright
You can read the articles for free and you can print them or copy them for your personal use. However the articles remain the property of Nippon Talk, if you wish to redistribute, publish or sell them, you first need to get an authorization from us.
All the images, pictures and illustrations present on this website are, unless stated otherwise in their caption, property of Nippon Talk.